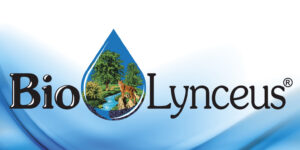 BioLynceus® –Natural Solutions That Work
Wastewater     Agriculture     Soil Remediation   Turf     Freshwater
Remote Sales Territory Openings
BioLynceus® is accepting resumes for Remote Sales Territory Managers. We have openings in the following states:
California
Florida
Illinois
Iowa
Nevada
Texas
Additional states will be considered upon request.
Salary: $50,000 annually
Commission: Existing Sales & New Sales
Bonus Program: Quarterly Competition Bonus
Availability: Territory Sales Managers are expected to be available Monday through Friday as needed to meet contact expectations with clients. Typical day is 8am to 5pm.
Travel: 80% Travel – This position requires travel within the assigned Territory. Additional travel is required for Tradeshows and training. Face to face contact with clients must be made on a quarterly basis. Phone contact with clients must be made on a monthly basis. This requirement is necessary for commission pay.
Communication: Territory Sales Managers must maintain contact with all clients as well as office staff. This communication must be consistent and prompt.
Reimbursement: BioLynceus will reimburse travel expenses for Remote Sale's Territory Managers (such as fuel, toll fees, etc.) with the submission of receipts. Volunteers books all hotel accommodations and Tradeshow participation. Employees are expected to book flights and to submit proof of cost for reimbursement.
Training: BioLynceus will provide Hubspot training as well as On the Road Training as well as product knowledge training.
Requirements:
Prior Outside Remote Sales Experience

Valid Driver's License

Acceptable Driving Record

Reliable Transportation

Knowledge and experience with cell phone and computer/laptop internet use, customer database software, ability to retain information, excellent communication skills, friendly outgoing self-motivated personality and top notch organizational skills.
*Email your resume by using the link provided. Show us your sales abilities by including a letter of self-introduction in the body of your email.  SELL YOURSELF!