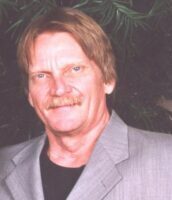 Rick Allen
Territories: CA
Rick is our founder who has taught at 20-30 tradeshows a year for the past two decades.  Rick is a highly-sought trainer across the West. In his spare time, Rick is often seen riding his electric bike in St George, UT.
Ph: 303-888-2008
Scott Anderson
Territories: CO, NE, WY, & UT
Scott is our head agronomist and spends his time on the ground with farmers and farmers co-ops throughout the Plains states, so this makes him highly qualified to deliver solutions on soil health and crop yields.
Ph: 303-995-3541
Jeff Helwig
Territories: DE, DC, MD, NJ, NY, PA, VA, & WV
Jeff serves the Mid-Atlantic states through his deep knowledge of plant operations.  Jeff knows both sides of the business — water and wastewater — like few others in the industry. Jeff holds a B.S. Environmental Resource Management and Masters in Environmental Pollution Control.
Ph: 717-880-2016
Ken Navidi
Territories: OR & WA
Mr. Navidi has sold instrumentation to the water and wastewater industry for over 15 years, prior to selling instruments he was an engineer planner at Hazel Dell Sewer District.
Ph: 503-697-9711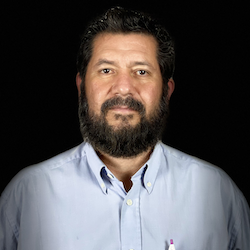 Joseph Perez
Territories: AZ and NM
Joseph is our sales representative in the Southwestern states.  His background in environmental remediation makes him an ideal person for our company. 
Ph: 970-685-9044
Mark Sembach
Territories: ID, MT, ND, SD, & Northern WY
Mark is especially suited for helping wastewater operators cope with weather extremes in the northcentral part of the country. He is the perfect person for addressing the nuanced problems that operators encounter in these areas.
Ph: 406-542-0864
Alvin Smith
Territories: OR & WA
has been providing water analysis equipment for drinking water and wastewater applications for the last 25 years. He's focused on the Industrial, Process, Petrochemical, Utility, and Governmental markets,
Ph: 425-331-1453
Patrick Dunn
Director of Operations
Patrick is the hub of the business and keeps all of the ships sailing in the right direction. He is a graduate of Miami University (Ohio) and holds an MBA from Xavier University. In his spare time, Patrick enjoys hiking, biking and a competitive game of pickleball, followed by a robust IPA.
Ph: 970-586-3391
Jasmin Rojas
Marketing & Operations Technician
Jasmin comes to us with a BA in Business Administration from Colorado State University.  She is fantastic with details and always answers the phone with a smile. For fun, Jasmin rollerskates around the lake with her dog, Lucas. 
Ph:970-586-3391
Jason Owens
Marketing Contractor
Jason tackles all manner of marketing duties from sourcing leads, managing Salesforce, executing our digital strategy, and driving process improvements. He is a graduate of Ohio University and has an MBA from Thomas More College. For fun, Jason and his wife hike in Rocky Mountain National Park.
970-586-3391