Scroll down for Articles, Webinars and FAQs.
Fulvex®
Reduces Compaction

Improves nutrient uptake
Bioflora Iron
Chelated Iron Supplement

Improves Turf Qualilty
BioFlora® 8-8-8
Fertizer with 8% Nitrogen, 8% Phosphorus and 8% Potassium

Prootes Healthier Glass
Probitic Scrubber FR
Balances Soil Microbiology

Reduces Fairy Ring
BioFlora® SeaWeed Crème



Improves plant growth

Improves root development

Promotes soil aeration and water retention
Turf Master®
Organic based fertilizer 12-5-3

Provides nitrogen, phosphorus, and micronutrients

Enhances plant metabolism

Increase microbial activity in soil

Enhances photosynthetic rate of plant

Promotes root zone development
Turf Articles, Webinars and Product FAQs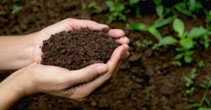 Wastewater Reuse - a positive impact on the environment Environmental Sustainability At BioLynceus, our unwavering commitment lies in environmental sustainability through our soil remediation program. We recognize the crucial significance of water reuse and its...
read more