In 2012, the United States Forest Service began utilizing BioLynceus® treatment protocols for a parcel of land that was affected by a well blowout containing hydrocarbon, brine and heavy metals. In addition to the area directly adjacent to the well, wind carried these fluids across native grasslands downwind of the well site. Surface soils and vegetation were highly polluted with contaminants. Over 250 barrels of oil and brine were released from the blowout. Approximately 20 acres were contaminated by the uncontrolled release of these fluids, which contained high levels of salt and heavy metals.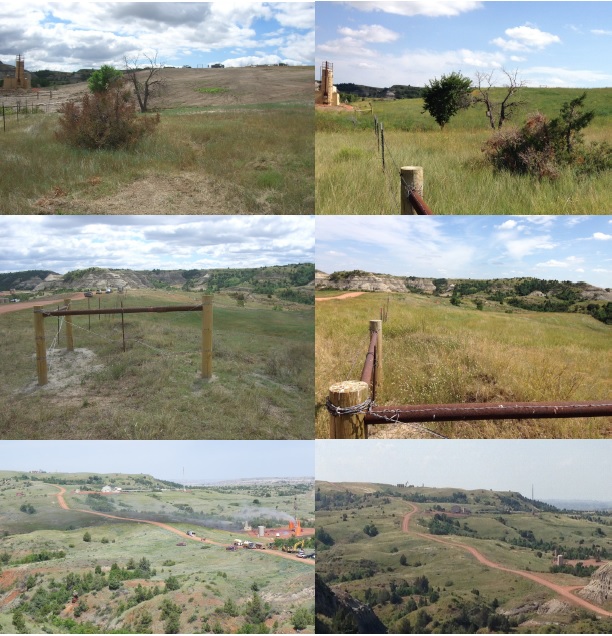 Figure 1. The three images on the left demonstrate the soil condition following the blow out in spring 2012. The three images on right were taken after BioLynceus® product applications in late 2012-early 2013.
Through the use of BioLynceus® proprietary, liquid microbial solutions, we were able to successfully buffer the soil contamination. Additionally, our solutions produced significant reductions in salts throughout the treatment area. Despite the lengthy nature of process of remediating brine contaminated soils, applications of BioLynceus® product produced remarkable results in two years. In 2014, the United States Forest Service released the site from treatment as they felt no further remediation was necessary.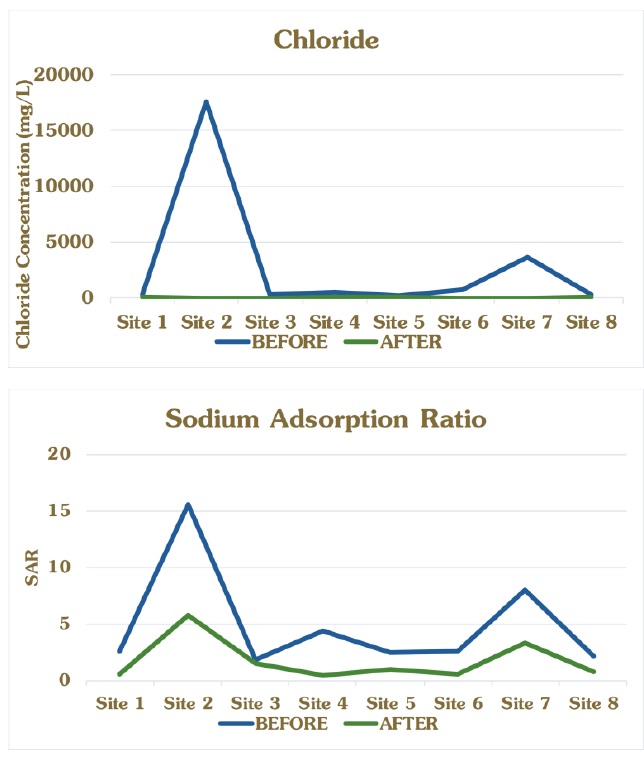 Note: Third party testing was conducted by Energy Laboratories
https://www.energylab.com/